Tailor-made systems for conveyor technology
With modules – conveyor technology in a modular system
Best care – services from a single source
Our customers appreciate Budde Systems for the fact that they receive all services reliably from a single source. We take over the coordination and work with experienced specialists and proven suppliers. Budde-quality is 100% made in Germany.
On the one hand, we build technically high-quality, high-performance and low-maintenance components for integrators, and on the other hand, we build smaller picking and shipping systems in which we look for innovative solutions for our customers. This allows us to constantly check quality and functionality and to optimize our components.
Our engineers and specialists will advise you according to your individual requirements. Contact us by phone, e-mail or arrange a personal appointment. We guarantee you a thoughtful solution.
Tailor-made systems for conveyor technology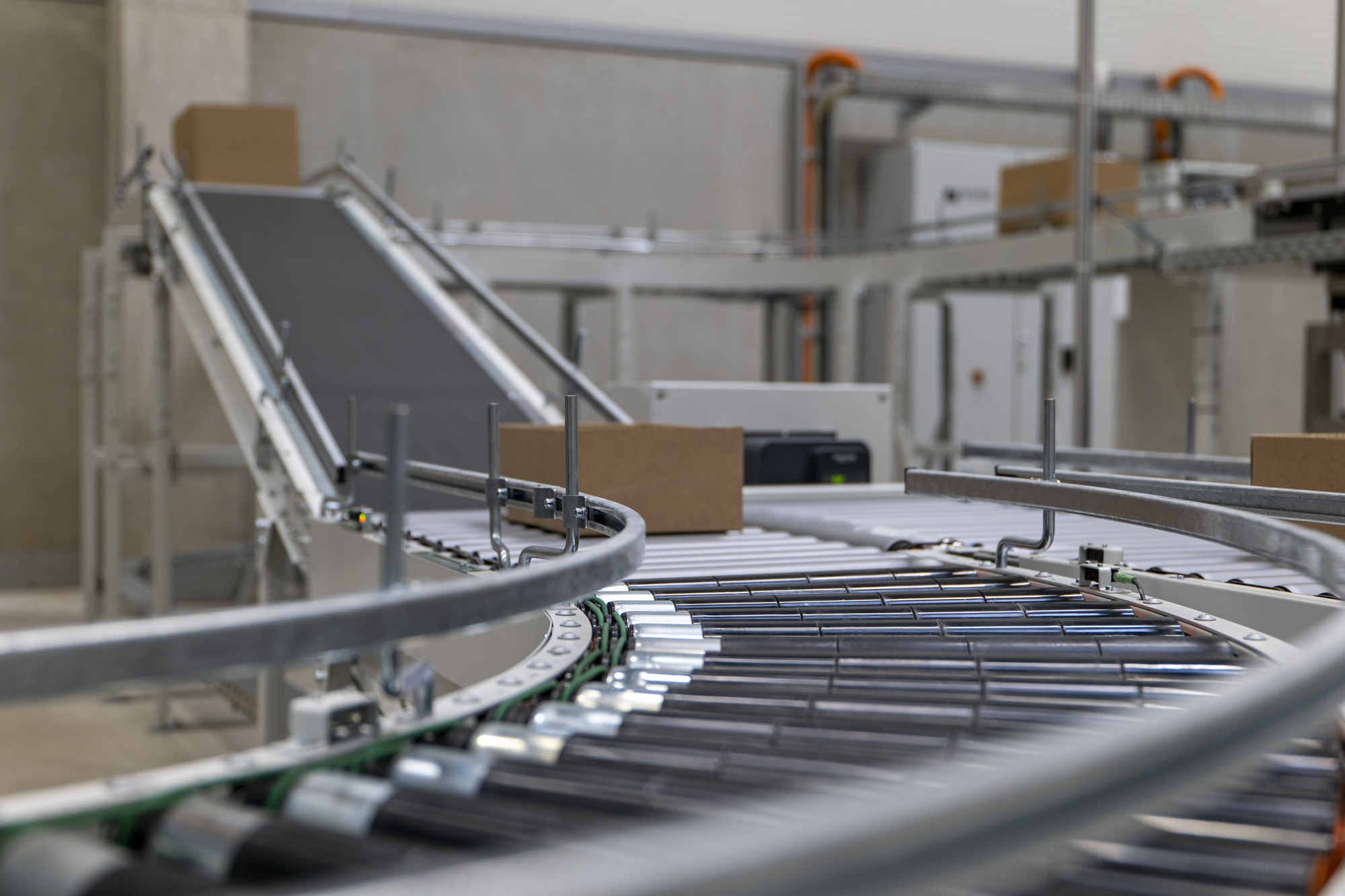 Conveyor systems guarantee optimized transport and shipping processes in industrial, commercial and logistics companies. We build conveyor systems according to specific customer's requirements and adapt the layout of the system to the respective architecture. 
The design of the system takes place in close coordination with our customers. The basis for good planning is a precise catalogue of requirements and a detailed 3D-view of the conveyor system.
Our experts for conveyor technology will find the functional solution for the automated transport of your products. No matter whether it is a complex conveyor system manufactured individually for you or a system composed of standardized conveyor modules.
With modules – conveyor technology in a modular system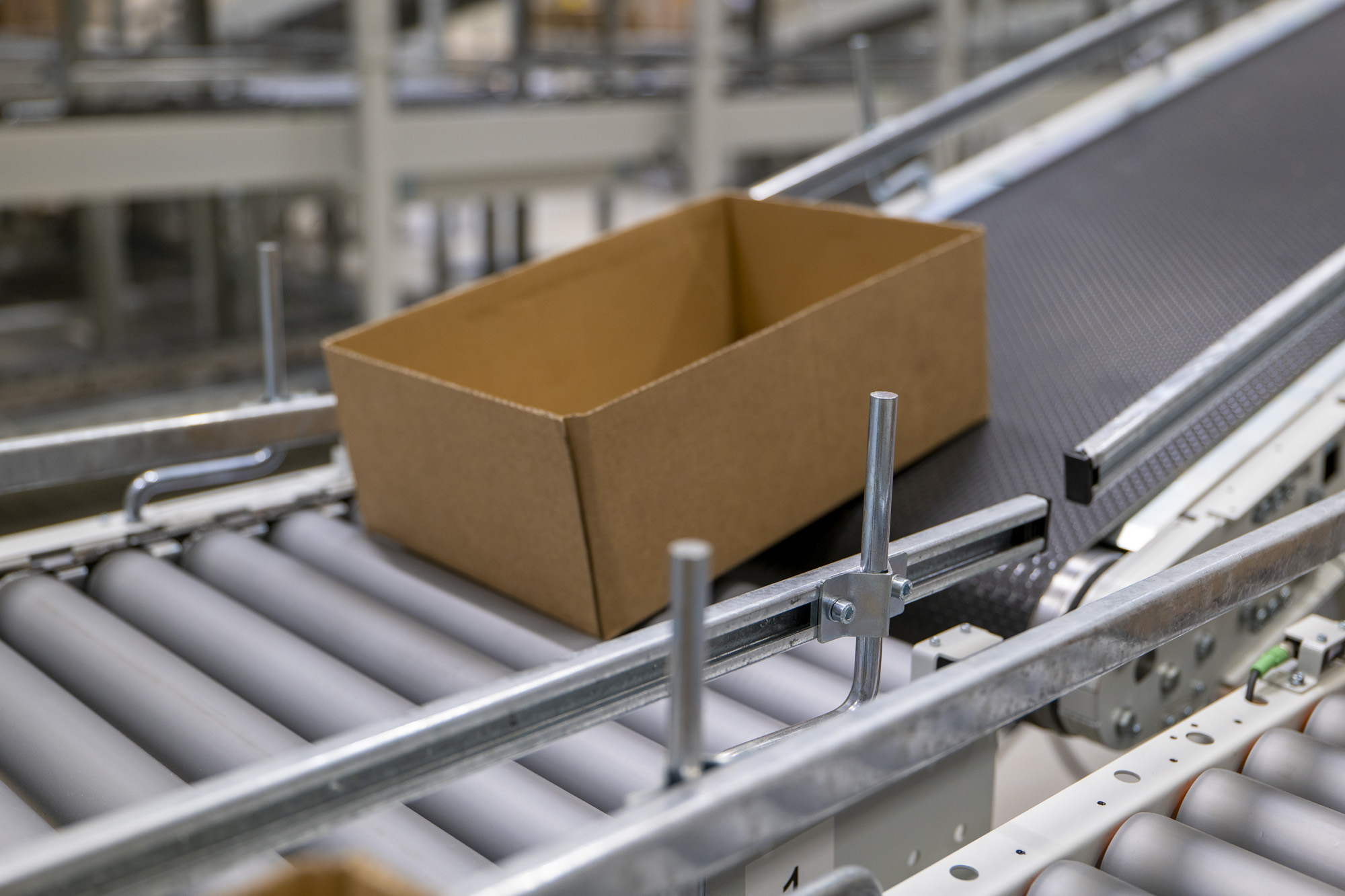 The requirements for the transport of general cargo can be realized for most industries with standardized conveyor modules. High-quality materials, different designs and additional components ensure individual solutions. 
Which conveyor modules are best suited for your products or requirements depends on parameters such as size, weight, material properties and transport route. Environmental conditions such as temperature, cleanliness and humidity may also be significant.
Tell us your specific conditions and we will put together the corresponding conveyor modules with the respective drive types to design a transfer system adapted to your requirements.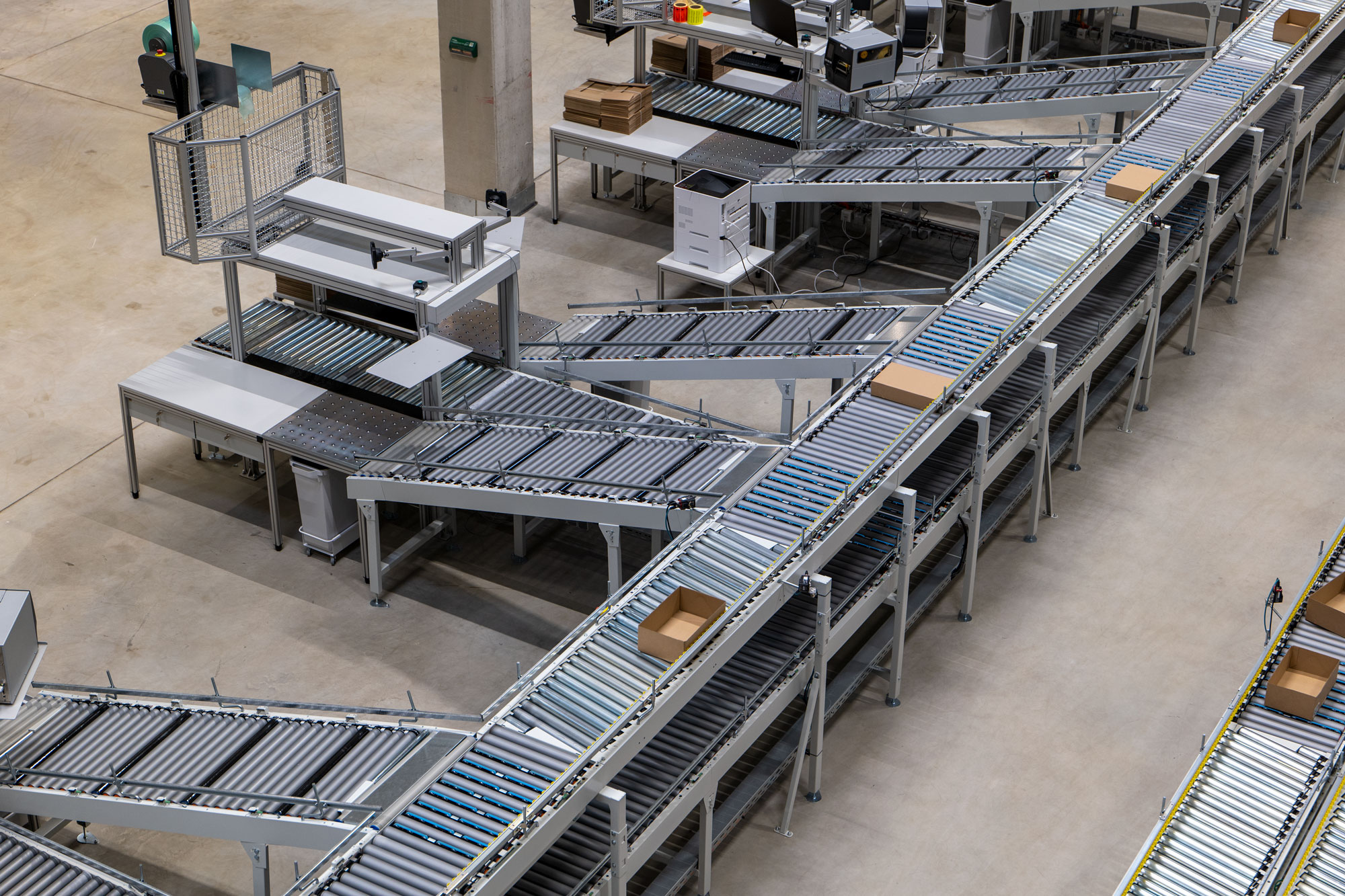 Sorting systems
Standard sorting systems are used across industries. Automated conveyor technology with the sorting of general cargo makes processes more efficient in many areas of production, distribution and warehouse management.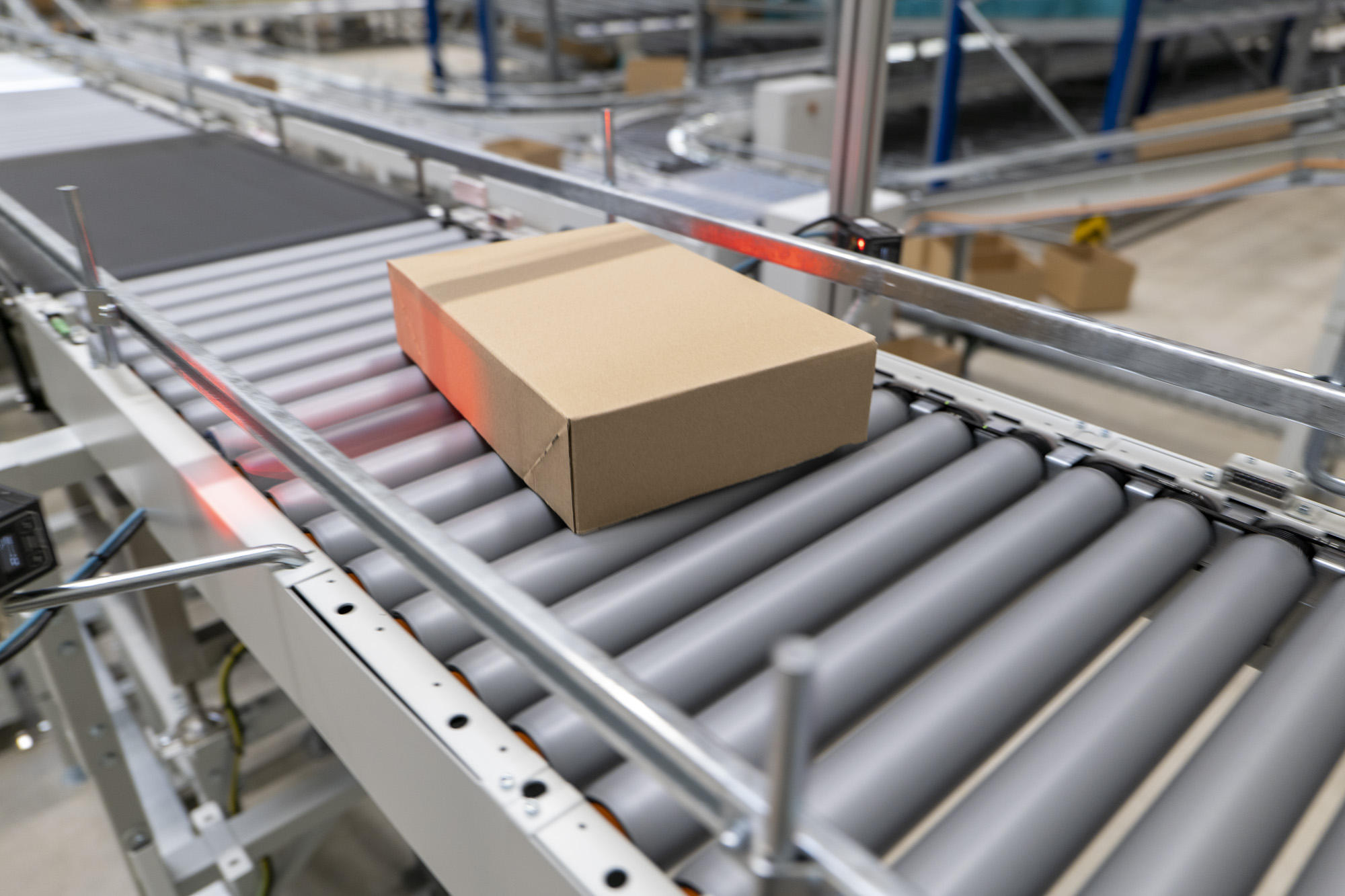 Picking and dispatching systems
Intelligent software solutions are used that not only control the rejection of parcels, but also the sealing of the parcels for transport security by means of 1 to 3-fold strapping. Scanners ensure the identification of parcels.
BUDDE SYSTEMS – Quality from Germany.